Podcast: Play in new window | Download
Just in the state of Georgia, 150,000 people have epilepsy or seizure disorders, 110,000 Georgians have active seizures and 1-in-26 will be diagnosed with epilepsy in their lifetime. Aly Clift, Executive Director of Epilepsy Foundation of Georgia joins us on today's episode of Around Atlanta to discuss these astonishing statistics and the numerous ways the foundation is providing assistance.
Volunteers are truly the backbone of every nonprofit organization. The numerous ways to get involved and volunteer with the Epilepsy Foundation of Georgia is how Clift made her career switch from hospitality to non-profit. Clift has been with the Epilepsy Foundation for seven years and has personally witnessed the impact the organization has on the people of Georgia. This organization is the only health agency in the state that supports epilepsy and seizure disorders. Through educational programs and other services, the foundation is a strong advocate for people with epilepsy and actively:
Raises awareness about epilepsy and seizures.
Supports research for new therapies and a cure.
Works with Congress, the states, and the courts.
Seeks to ensure that people with seizures are able to participate in all life experiences.
The more educational training that people get with how to handle epilepsy, the more problems they can overcome. Epilepsy Foundation of Georgia currently offers educational opportunities for everyone, including people with epilepsy, caregivers, employers, friends and family. From summer camps and the Wellness Institute to the new EF Works program, there is an activity or program for everyone to become educated on epilepsy and how to handle certain situations. The new EF Works program is in the beginning stages but has quickly peeked in popularity. This program works from two aspects, one from an employer's standpoint and the other from the client's view. The foundation partners with employers and finds a list of appropriate jobs for clients with epilepsy. The clients can find the right accommodations for their particular jobs and participate in mock interviews, resume writing and much more.
Coming in just a few weeks on Saturday, August 18 at Perimeter Mall is the 35th anniversary of the Magnolia Run and Walk for Epilepsy. This 5K is the longest running fundraiser in the state of Georgia and is the perfect opportunity for anyone and everyone to support people with epilepsy and the education programs about epilepsy in Georgia. Last year, the Magnolia Run raised $178,000 and this year the foundation is aiming for $200,000. To help support this amazing foundation and all the work put into helping and educating the people of Georgia, visit www.epilepsy.com/georgia.
Without warning, seizures can happen to anyone and at any age. When a person has two or more unprovoked seizures, they are diagnosed with an epilepsy disorder. With statistics like these, it is imperative to be educated for yourself and others. To learn more about the Epilepsy Foundation of Georgia, tune into today's podcast by clicking the link above or visit www.epilepsy.com/georgia.
______________________________________________________
A special thank you to Jackson EMC for sponsoring Atlanta Real Estate Forum Radio. Jackson EMC offers homebuyers peace of mind and lower bills with its certified Right Choice™ new home program.  These homes are built to be energy efficient and sustainable with improved indoor air quality, convenience and comfort.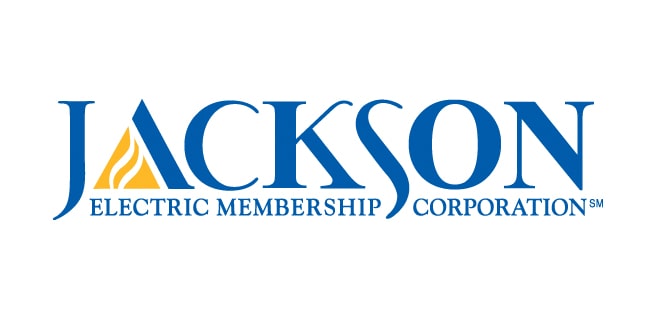 ______________________________________________________
Please subscribe to Atlanta Real Estate Forum Radio on iTunes. If you like this week's show, be sure to rate it. The "Around Atlanta" segment, sponsored by Denim Marketing, airs on Thursdays and is designed to showcase the best of metro Atlanta – the communities, attractions and special events that make this city great. To submit your event, community or attraction to the Around Atlanta edition of Atlanta Real Estate Forum Radio, contact Denim Marketing at 770-383-3360 or fill out the Atlanta Real Estate Forum contact form here.