Podcast: Play in new window | Download
There is always something new and wonderful to discover in Atlanta, and today's guest is proof of the wide variety of things city residents can do for fun. On today's Around Atlanta segment of Atlanta Real Estate Forum Radio, co-hosts Carol Morgan and Todd Schnick are joined by Ann Parsons, Executive Director, and Lisa Bertlett, Garden Manager with Smith-Gilbert Gardens in Kennesaw.
Boasting approximately 17 acres of beautiful gardens not far from the charming downtown Kennesaw, Smith-Gilbert Gardens was introduced as a public garden by the City of Kennesaw in 2004 after founders Richard Smith and Bob Gilbert bought the property as a private home in 1970, which showcases the gardens as well as an antique historic home dating back to the late 1800s. The gardens feature the largest and nicest collection of bonsai plants in addition to a variety of plants that are native to Georgia, including hydrangeas, wildflowers, azaleas, rhododendrons, a stunning rose garden and a rock collection.
Smith-Gilbert Gardens' famous bonsai collection hosts plants that are anywhere from 30 to 300 years old. The bonsai collection was born one day when Bob Gilbert was out shopping and spoke to some sellers offering bonsai to learn more about the plant. He became enthused by the bonsai and began collecting it. Today, the gardens is the home of the largest collection of bonsai in the Southeast and hosts volunteers and specialists every second Saturday of the month for visitors to learn about this fascinating and long lasting plant.
In addition to its stunning bonsai and upcoming hydrangea collection, Smith-Gilbert Gardens hosts special events to raise funds for the Smith-Gilbert Gardens Foundation. On May 19, they will host the Rose Garden Gala, an elegant evening among the spectacularly fragrant roses, along with music, food, an auction and more fun to be had by all.
For year-round fun, visitors can head to the gardens' butterfly house. Previously an old greenhouse that was in disrepair, the Butterfly House was created when Bartlett joined and turned the greenhouse into an attraction. Bartlett describes the experience as "flying flowers everywhere," which is fitting for the over 250 butterflies of native Georgia species that inhabit the house. Visitors can see whole life cycle of butterflies, from the time they are eggs to caterpillars to their transformations.
There is plenty of fun for the kids to have, too. The gardens' Treemendous Playhouse offers a way for children to overcome today's disconnect between themselves and nature.
To learn more about Smith-Gilbert Gardens or its special events and attractions, visit www.SmithGilbertGardens.com or call 770-919-0248.
______________________________________________________
A special thank you to Jackson EMC for sponsoring Atlanta Real Estate Forum Radio.  Jackson EMC offers homebuyers peace of mind and lower bills with its certified Right Choice™ new home program.  These homes are built to be energy efficient and sustainable with improved indoor air quality, convenience and comfort.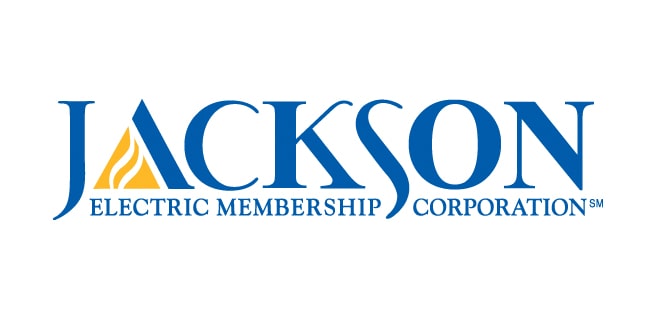 ______________________________________________________
Please subscribe to Atlanta Real Estate Forum Radio on iTunes. If you like this week's show, be sure to rate it. The "Around Atlanta" segment, sponsored by Denim Marketing, airs on Thursdays and is designed to showcase the best of metro Atlanta – the communities, attractions and special events that make this city great. To submit your event, community or attraction to the Around Atlanta edition of Atlanta Real Estate Forum Radio, contact Denim Marketing at 770-383-3360 or fill out the Atlanta Real Estate Forum contact form here.