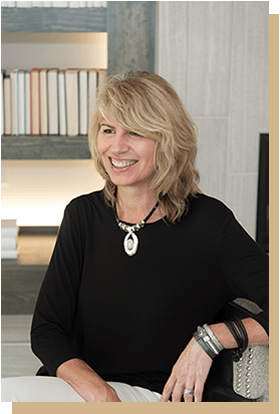 One of Atlanta's finest home staging companies, Design2Sell is excited to announce its CEO Barbara Heil-Sonneck was named the 2018 President of the Atlanta chapter of the Real Estate Staging Association (RESA). RESA is an organization that provides valuable support to home stagers through training, development, networking and marketing opportunities.
As a member of RESA since 2012, Heil-Sonneck is more than qualified for the role of President. With the motto of always being open to trying something new, she is determined to provide support to home stagers through extensive training and networking opportunities.
In addition to starting and running her own real estate staging company, Heil-Sonneck has been extremely involved in the industry through a variety of leadership opportunities. She has held positions as Secretary on the board of the Atlanta Fuller Center for Housing, and she has been a board member for both the Atlanta Sales and Marketing Council of the Greater Atlanta Home Builders Association (GAHBA) the Atlanta International Association of Home Staging Professionals. She is also a member of the Professional Women in Building Council of the GAHBA and the Home Staging and ReDesign Association (HSRA).
Both Design2Sell and Heil-Sonneck were recently honored to receive prestigious awards from the Home Staging and ReDesign Association (HSRA) during the 2017 Home Staging Summit in Dallas, Texas. In addition, Design2Sell was honored with a 2017 National Award during HSRA's Home Staging Industry Awards™. Design2Sell was named a Top 10 Professional Home Staging Company of the Year!
Heil-Sonneck has also received countless awards for her work in the industry. She was named as one of the United States' Top 10 Professional Real Estate Stagers by RESA, and she has earned a Mastery Level Achievement Award from HSRA.
Join us in congratulating Barbara Heil-Sonneck on this incredible achievement! To learn more about Heil-Sonneck and Design2Sell, visit www.homedesign2sell.com.