Podcast: Play in new window | Download
In today's world, design is becoming more and more important in addressing emerging challenges, and thankfully, we have a design center right here in Atlanta that not only shares how change by design is attainable, but also offers opportunities for kids and adults alike to get involved in the design process. On today's All About Real Estate edition of Atlanta Real Estate Forum Radio, Laura Flusche, Executive Director of the Museum of Design Atlanta (MODA), joins co-hosts Carol Morgan and Todd Schnick to tell listeners about all the great things to expect at the museum this summer and through the year.
Flusche moved to Atlanta in 2010 to run the Museum of Design Atlanta after spending 15 years living in Rome, Italy. Flusche is a classical archaeologist and spent her time in Italy teaching art history and archaeology. Since her return to the States, she has been part of a collective effort to remake MODA, which she says is the perfect job for her since she believes that design is simply archaeology backwards.
MODA is the only design museum in the Southeastern United States, and it is a non-traditional museum in that it has no permanent collection. MODA hosts and changes exhibits three to four times every year, so there is always something different to see. The exhibits usually display something that intersects creativity and functionality. Flusche says that while designers are creators that make wonderful, beautiful things at their cores, they are also influential by making things that actually work in the world around them. Their creative processes are used to inspire change, address challenges and make the world a better place, whether that is by deciding where to place a couch or coming up with ways to get fresh water to people who don't have it.
We are all capable of being designers, Flusche says, and MODA introduces the problem-solving capabilities of design to kids through teens at its summer camps. Not only do kids get to get out of the house and do something fun, but they also learn to use a variety of methods to solve problems. One such camp teaches kids methods of problem-solving through STEAM technologies, including coding, Minecraft, engineering and other sciences.
Camps are held across eight weeks over the summer and last a week long each. Kids from Pre-K to their teens are welcome. Camps last either a half day from 9:00 to 12:30 or a full day from 9:00 to 4:00. Camps take place at MODA, First Presbyterian Pre-School, the Lovett School and at Georgia Tech's College of Design. To sign up for a camp, visit www.MuseumOfDeisgn.org.
MODA is also introducing a new exhibit this summer that is all about craftivism. Combining all kinds of crafting and activism, craftivism in the United States dates all the way back to the Revolutionary War, when women were quilting and stitching to make a change in their own quiet way. Today, more men are involved and methods have evolved into something new. The idea for the exhibit came from the selling out of MODA's cross-stitching classes, which have featured feminist icons and will soon feature symbols from Lin-Manuel Miranda's wildly popular "Hamilton: An American Musical."
Other events at MODA include its monthly Design Conversations. In April, the museum featured David Butler and Brett Hagler, nationally renowned designers and philanthropists who, earlier this year, unveiled a 3D-printed home aimed at helping people suffering from poverty to have a home.
To learn more about visiting the Museum of Design Atlanta or how to support the museum through its Sustaining Member program, visit www.MuseumofDesign.org or call 404-979-6455. Tune in to today's podcast to hear all about the exciting things coming up at the Museum of Design Atlanta.
______________________________________________________
A special thank you to Jackson EMC for sponsoring Atlanta Real Estate Forum Radio.  Jackson EMC offers homebuyers peace of mind and lower bills with its certified Right Choice™ new home program.  These homes are built to be energy efficient and sustainable with improved indoor air quality, convenience and comfort.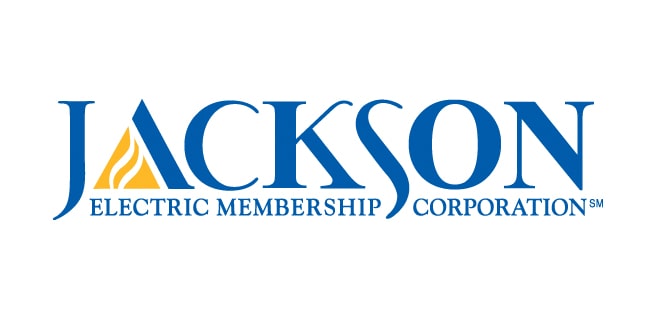 ______________________________________________________
Please subscribe to Atlanta Real Estate Forum Radio on iTunes. If you like this week's show, be sure to rate it. The "Around Atlanta" segment, sponsored by Denim Marketing, airs on Thursdays and is designed to showcase the best of metro Atlanta – the communities, attractions and special events that make this city great. To submit your event, community or attraction to the Around Atlanta edition of Atlanta Real Estate Forum Radio, contact Denim Marketing at 770-383-3360 or fill out the Atlanta Real Estate Forum contact form here.