Podcast: Play in new window | Download
Community improvement districts (CIDs) are an increasingly popular method of promoting economic growth in Atlanta, with 29 active CIDs currently and four more in formation. On today's All About Real Estate episode, Emory Morsberger, Executive Director of Lilburn CID discusses the various economic development plans to make Lilburn an even better place to live. He also explains the formation of CID's and provides proof that public-private partnerships can be crucial in areas such as economic development and education.
Morsberger has been a real estate redeveloper for 35 years across metro Atlanta. He founded Avalon homes in 1991 and spearheaded the Highway 78 project to improve the declining conditions of the area. He was also heavily involved in the revitalization of downtown Lawrenceville, striping the Square's old buildings to their original brick and wood floors and transforming it into a bustling destination. Morsberger's impressive redevelopment continues with transformation projects such as Ponce City Market, Gateway 85 and several other projects across metro Atlanta.
Lilburn CID was formed seven years ago and focuses on "the corridor between two presidents," as Morsberger describes. The Lilburn CID works dramatically to improve and redevelop the six-mile corridor and is currently in the process of a $28 million road and interchange improvement program. A unique aspect to Lilburn is the three different sections, the south end features the majestic Atlanta mandir, the largest Hindu temple in the U.S., the north side is home to Plaza Las Americas, the largest Hispanic center in metro Atlanta, and the core center is the city of Lilburn, with new facilities and a top-notch school system. "Parkview High School is a great attraction to the area," states Morsberger. "Families who work at Emory, on or near Clifton Road, have the advantage of an amazing school system and they're only a 20-minute ride from work."
Tune into the podcast with the link above to hear about the plans for a convenient shuttle system that will take Lilburn residents to Clifton Road!
During the interview, Morsberger explains the importance of CIDs and exactly how they are formed. Unlike a chamber of commerce, a CID can help fund physical improvements to an area. CIDs generally focus on transportation, physical appearance and safety issues. They partner with city, county, and state agencies to help initiate projects like reconfiguring an intersection or installing sidewalks for pedestrians. In Lilburn, the main focus is road improvements, landscape improvement and economic development. "The idea is that increasing curb appeal and eliminating blight, along with intersection improvements and better traffic light timing, will increase road capacity and make the area more attractive to quality, upscale businesses," states Morsberger.
Tune into the podcast with the link about to learn more about Lilburn CID and for contact information to connect personally with Emory Morsberger. Visit www.lilburncid.com to learn more about the organization and projects that are happening now.
______________________________________________________
A special thank you to Jackson EMC for sponsoring Atlanta Real Estate Forum Radio. Jackson EMC offers homebuyers peace of mind and lower bills with its certified Right Choice™ new home program. These homes are built to be energy efficient and sustainable with improved indoor air quality, convenience and comfort. For more information on Right Choice new homes and Jackson EMC, visit https://RightChoice.JacksonEMC.com.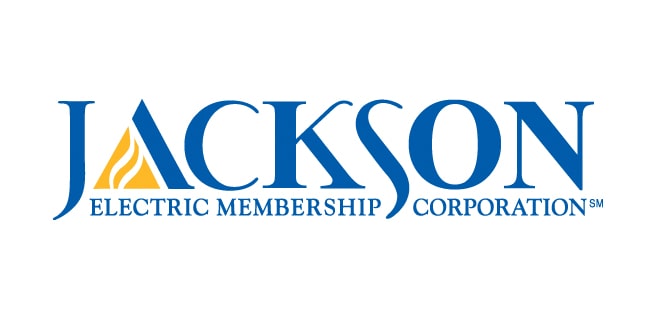 ______________________________________________________
The Atlanta Real Estate Forum Radio "All About Real Estate" segment, presented by Denim Marketing, airs on Fridays and highlights the movers and shakers in the Atlanta real estate industry – the home builders, developers, Realtors and suppliers working to provide the American dream for Atlantans. For more information on how you can be featured as a guest, contact Denim Marketing at 770-383-3360 or fill out the Atlanta Real Estate Forum contact form. Subscribe to the Atlanta Real Estate Forum Radio podcast on iTunes, and if you like this week's show, be sure to rate it.