Podcast: Play in new window | Download
We have a favorite guest back on Around Atlanta today! Spoiler warning: Food is involved.
Lauren Fernandez, owner and operator of Chicken Salad Chick in the Atlanta, Athens and Augusta markets and an Atlanta Real Estate Forum Radio hall of famer, joins co-hosts Carol Morgan and Todd Schnick to discuss Chicken Salad Chick's new flavors, new locations and new activities.
Chicken Salad Chick began in Auburn, Alabama, as the work of a single mother whose entrepreneurial spirit had her selling her family's homemade chicken salad from scratch out of their kitchen. It has since grown into a brand that has generated a loyal following and symbolizes true Southern hospitality. Fernandez recognized this as part of the brand when she was looking for a restaurant to own and invest in.
The Atlanta, Athens and Augusta markets have been developing the Chicken Salad Chick brand over two years, and recently opened a ninth location in Vinings, which boasts a 400 square-foot catering space, on March 7 to a fabulous reception from the community. Fernandez was excited to announce the opening of a tenth location in early May in Cumming at The Collection at Forsyth.
The restaurant's specialty is freshly made chicken salad, but it also offers deli services, including a mean BLT, gourmet soups and salads. "All of that is made fresh every day, in house," said Fernandez, adding that the chicken is all-white meat and never frozen. The menu boasts 12 varieties of chicken salad, from Classic Carol to Cranberry Kelly and more.
Morgan and Schnick tested some of the brand-new flavors in studio today, including Lauren's Lemon Basil, Spicy Pimento Cheese, fresh egg salad and the flavor of the summer, Southwest Señorita.
Chicken Salad Chick recently introduced an even better way to enjoy the Southern hospitality and the delicious cuisine, its online ordering system! All locations can offer customers a way to skip the line, pick up their order and be on their way, simply by visiting www.ChickenSaladChick.com.
The restaurant's catering also offers a true sense of Southern hospitality. Popular options for small gatherings, picnics, executive meetings, buffets and more include the pimento cheese ball, Buffalo Barclay, mini croissant bites, soups by the quart and gallon. Listeners of Atlanta Real Estate Forum Radio can receive a special 10 percent discount on their catering orders by ordering from www.TheChickCaters.com with the code CHICKY.
To learn more about Chicken Salad Chick, catering options and more, email Lauren Fernandez at Owner@CSCGeorgia.com. Chicken Salad Chick also has a Facebook page for all of its locations, and there are often giveaways. Call 844-41-CHICK and visit www.ChickenSaladChick.com to learn more.
______________________________________________________
A special thank you to Jackson EMC for sponsoring Atlanta Real Estate Forum Radio.  Jackson EMC offers homebuyers peace of mind and lower bills with its certified Right Choice™ new home program.  These homes are built to be energy efficient and sustainable with improved indoor air quality, convenience and comfort.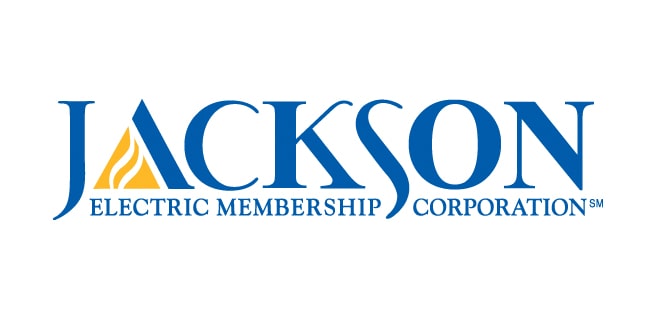 ______________________________________________________
Please subscribe to Atlanta Real Estate Forum Radio on iTunes. If you like this week's show, be sure to rate it. The "Around Atlanta" segment, sponsored by Denim Marketing, airs on Thursdays and is designed to showcase the best of metro Atlanta – the communities, attractions and special events that make this city great. To submit your event, community or attraction to the Around Atlanta edition of Atlanta Real Estate Forum Radio, contact Denim Marketing at 770-383-3360 or fill out the Atlanta Real Estate Forum contact form here.