Already the perfect place to enjoy an elevated lifestyle thanks to its awe-inspiring floorplans and closeness to Avalon's community events and upscale collection of shops and restaurants, Monte Hewett Homes' selection of Avalon homes will be the perfect place to spend the holidays this year. Join neighbors and friends in the endless Avalon activities to get in the holiday spirit, including ice skating, meeting Santa, tree lighting and more!
The Lighting of Avalon
To kick off the holiday season, join the festivities at The Lighting of Avalon, taking place on Sunday, November 19. This exciting all-afternoon event will introduce Avalon's most-loved holiday traditions, beginning with Avalon on Ice. A mesmerizing ice skating performance will take place on Avalon's ice rink at 1:00 p.m. The rink will officially open at 2:00 and close for the day at 9:00.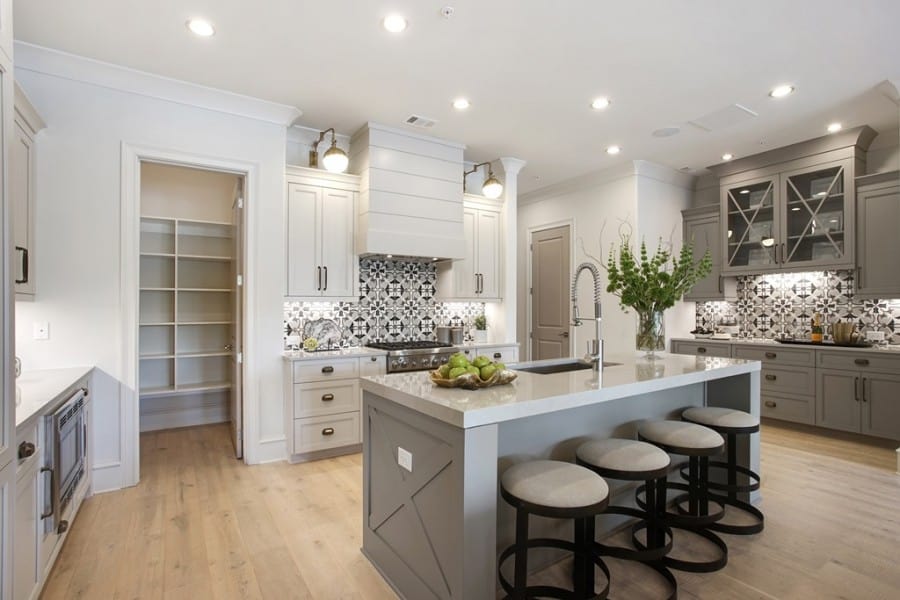 While waiting for your turn to skate, grab your family and friends and stroll down Avalon Boulevard's activity row. Enjoy face painting, balloon art, having your caricature drawn, snapping shots in the photo booth and more. Then hop over to the Monte Hewett Homes' model townhome near The Container Store for a tour.
From 5:00 to 6:30, enjoy a performance by Atlanta-based ragtime jazz band Blair Crimmins. From 6:45 to 8:00, hear from New Orleans band Bogey and the Viceroy, back for the fourth time to celebrate the beginning of the holidays at Avalon. Their performance is sure to get you in the holiday spirit and dancing the night away.
The tree lighting will take place at 7:00. Help Santa Claus himself count down to the lighting of Avalon's breathtaking 40-foot Christmas tree and enjoy the perfect holiday season at Avalon.
The Lighting of Avalon is expected to be a crowded event, so here are some things to know about where to park, how to navigate, the best times to arrive, where to eat and more.
Thanksgiving and Black Friday
If you and your family want to break tradition for Thanksgiving this year, then there are plenty of options at Avalon. Oak Steakhouse, Cru Wine Bar and Ted's Montana grill are all offering specials on Thanksgiving day and Avalon on Ice and Regal Cinema will be open.
While you spend Black Friday shopping at Avalon's carefully curated collection of upscale shops, check out the treat and drink trucks that will be stopping by. From noon to 7:00 p.m., the Malvi truck will offer confections and hot chocolate. From 2:00 p.m. to 9:00 p.m., shoppers can visit the Reformation Brewery Airstream trailer, the bar setup in front of Lululemon or Jeni's Ice Cream or visit the Kind Snacks truck!
All Holiday Season Long
Any day of the week, lace up your skates and get some exercise on Avalon's Ice Rink. Avalon On Ice will be open from November 19 to January 21, so you will have plenty of time to practice your skating. For bonus fun, join neighbors and friends at Avalon On Ice Live on Saturday, December 2 from 4:00 p.m. to 6:00 p.m. to hear the Mike Veal Band, a favorite at Avalon Nights Live.
Finally, no holiday season is complete without a trip to see Santa, so from November 20 to December 24, head to Palmer Plaza to visit Santa at his cottage or join him at Avalon's Chick-Fil-A for Breakfast with Santa on Saturday, December 16 from 8:00 a.m. to 10:00 a.m.
And what if all of this activity and entertainment was at your doorstep? Monte Hewett Homes' residences in Avalon offer more than a deluxe living space. By choosing the perfect Alpharetta location, Monte Hewett Homes has provided Avalon residents with an unsurpassed lifestyle, where everything from shopping, dining and entertainment to a sense of community and a fulfilling holiday season is within steps of the front door.