Podcast: Play in new window | Download
How can the captivating paintings of Thomas Kinkade inspire home builders? On today's All About Real Estate episode Co-Owner of Brockton Construction Joe Hafif explains to listeners the unique charm and character that Brockton Construction uses to revive Old-World craftsmanship and style.
Hafif began his career in construction in the 1980s with little-to-no knowledge of the real estate and homebuilding industry.
"I went in not even knowing what a mortgage was," he states. "I just knew that I wanted to be a real estate tycoon."
In the 1980s, Hafif and a friend bought 40 acres of land and developed a subdivision. Being young and new to the industry, he built what the experts told him to build. He describes the end product as disappointing because he was offering his customers the same cookie-cutter homes that every other builder in the area offered.
When the market crashed in the last 1980s, Hafif transitioned his career to financial services and insurance. "I vowed that if I ever built homes again, it would be my way," he explains. "I couldn't explain what I wanted to build and what was developing in my head. Walking through the mall one day I noticed a Thomas Kinkade painting and thought, wow, this guy is painting exactly what I'm thinking."
As any aspiring real estate tycoon and home builder, Hafif is always interested in what other builders are developing. "One thing I always seem to notice is the lack of charm and character; the Old-World warmth is missing," he states. "Every home is built like a Hollywood movie set – a nice front but all the same." For these reasons, and many more, Brockton has three set standard beliefs: curb appeal is mandatory, not everyone wants to live in a McMansion and it shouldn't cost $1 million dollars or more to live in a beautiful home.
In addition to a very appealing and eye-catching exterior with fully functioning shutters, four-sided stone and arch doors, Brockton also incorporates unique materials and construction methods into their homes. Hafif states during the interview that the majority of clients are downsizing and don't want to maintain a home. He also breaks down some of the methods and materials Brockton uses to ensure low-maintenance. "We put on a synthetic slate roof that will last 50 years, we use cement boards – stained not painted, and we use a Brazilian wood that is so strong it has to come pre-drilled."
Brockton also pledges to always provide useful interiors for homeowners. The interior of Brockton built homes are designed to make homeowners feel warmth with details such as shiplap ceilings, epoxy finished floors, lots of beams on all levels and a very open floor plan. "When you first walk into one of our homes, you look up 32 feet into the air," describes Hafif.
Tune into the interview with the podcast link above to learn about how you can view Brockton's decorated model home in Dawsonville. He also discusses future plans, such as building incredible steel framed homes on the coast in hurricane areas!
For more information on Brockton, to view floor plans and a gorgeous gallery, visit www.brocktonconstruction.net.
______________________________________________________
A special thank you to Jackson EMC for sponsoring Atlanta Real Estate Forum Radio. Jackson EMC offers homebuyers peace of mind and lower bills with its certified Right Choice™ new home program. These homes are built to be energy efficient and sustainable with improved indoor air quality, convenience and comfort. For more information on Right Choice new homes and Jackson EMC, visit https://RightChoice.JacksonEMC.com.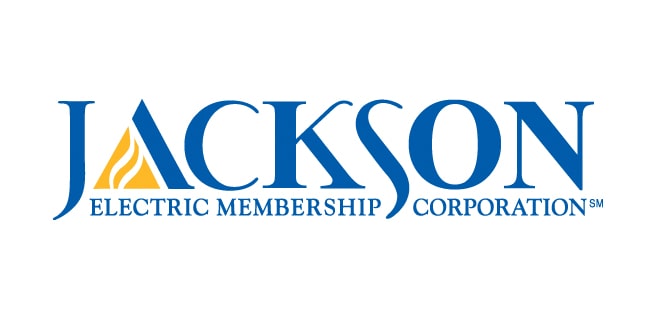 ______________________________________________________
The Atlanta Real Estate Forum Radio "All About Real Estate" segment, presented by Denim Marketing, airs on Fridays and highlights the movers and shakers in the Atlanta real estate industry – the home builders, developers, Realtors and suppliers working to provide the American dream for Atlantans. For more information on how you can be featured as a guest, contact Denim Marketing at 770-383-3360 or fill out the Atlanta Real Estate Forum contact form. Subscribe to the Atlanta Real Estate Forum Radio podcast on iTunes, and if you like this week's show, be sure to rate it.