Atlanta Real Estate Forum is excited to announce the May Radio lineup of guests! Committed to providing listeners with the latest news and information regarding Atlanta real estate, events, attractions and things to do around the city, this month's show arrangement has something for everyone with rookie and return guests.
"Spring has officially sprung in Atlanta and we are excited to feature such a wide variety of events, activities and new home communities to Atlantans," radio co-host and Denim Marketing President Carol Morgan said. "The Georgia summer heat will be upon us before we know it, so now is the time to get out and tour a new community and visit attractions such as Smith-Gilbert Gardens or the Canton Festival of the Arts!"
Sponsored by Jackson EMC, the award-winning real estate podcast airs twice a week and offers interviews with industry experts and details regarding Atlanta events and attractions. Morgan and show producer Todd Schnick of Intrepid Group, LLC co-host the shows. Atlanta Real Estate Forum Radio segments include Thursday's Around Atlanta interview and Friday's All About Real Estate interview. This month, listeners can hear the latest from some of the best of Atlanta's real estate industry, get the inside scoop on some of Atlanta's upcoming events and specials.
The May 2018 lineup is as follows:
Around Atlanta
May 3 – Ann Parsons and Lisa Bartlett, Smith-Gilbert Gardens
May 10 – Carolyn Morris, Canton Festival of the Arts
May 17 – Stacey Lucas, Children's Museum of Atlanta
May 24 – Katherine Carey, Girl Talk
May 31 – Laura Flusche, Museum of Design Atlanta (MODA)
All About Real Estate
May 4 – Kelly Fink, The Providence Group of Georgia, LLC
May 11 – Nelson McGinnis, Jackson EMC
May 18 – Jimmy Barry and Bryan Heller, Quarry Yards
May 25 – Timothy Hagan, Hagan Architects
Never miss a show by downloading Atlanta Real Estate Forum Radio on your favorite podcast app or by downloading shows from iTunes here: https://itunes.apple.com/us/podcast/atlanta-real-estate-forum-radio/id477116735?mt=2.
To learn more or to be a guest on the show, contact Denim Marketing at 770-383-3360, ext. 20 or Carol@DenimMarketing.com.
______________________________________________________
A special thank you to Jackson EMC for sponsoring Atlanta Real Estate Forum Radio.  Jackson EMC offers homebuyers peace of mind and lower bills with its certified Right Choice™ new home program.  These homes are built to be energy efficient and sustainable with improved indoor air quality, convenience and comfort. For more information on Right Choice™ new homes and Jackson EMC, visit Right Choice™ new home.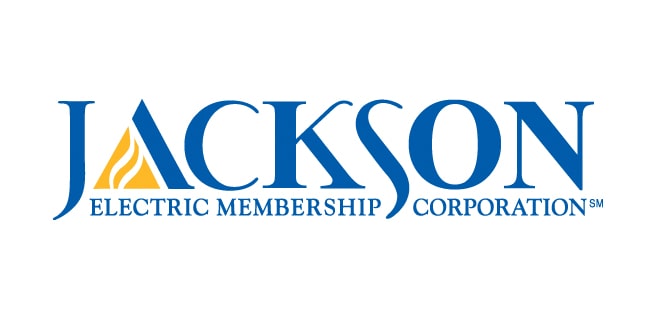 ______________________________________________________
The Atlanta Real Estate Forum Radio "All About Real Estate" segment, presented by Denim Marketing, airs on Fridays and highlights the movers and shakers in the Atlanta real estate industry – the home builders, developers, Realtors and suppliers working to provide the American dream for Atlantans. For more information on how you can be featured as a guest, contact Denim Marketing at 770-383-3360 or fill out the Atlanta Real Estate Forum contact form. Subscribe to the Atlanta Real Estate Forum Radio podcast on iTunes, and if you like this week's show, be sure to rate it.