Podcast: Play in new window | Download
If we take a look at the classic cartoon, The Jetsons, we see that the show has accurately predicted the future of whimsical inventions.  With home automation becoming an ever-increasing part of our daily lives, it's easy to see that once far-fetched technology of The Jetsons is now available in our own homes. On today's episode of All About Real Estate, President and Owner of Atlanta Audio and Automation, Phillip Ampel, joins us to discuss how home audio and automation are being used in today's market.
From a single family room media system to a state-of-the-art, fully automated home, Atlanta Audio and Automation can provide consumers with a simple, attractive, and reliable system that will meet all of their needs with the touch of a button or the sound of their voice. What started in 1997 as a company dealing with primarily home theater work has grown into an exciting, ever-changing customized technology solution center for new homes. Atlanta Audio and Automation now provide simple control of integrated technology and automation comprised of not only audio but video, lighting, shading, climate control, energy and power management, networking, phone and security components.
Home automation gives home buyers the ability to control their security system from afar, while also cutting energy costs. Everyone wants to have a connected lifestyle and the internet is the backbone and vessel to how home audio and automation work. Home automation goes far beyond just internet access. Atlanta Audio and Automation will meet face-to-face with consumers and offers solutions that satisfy your "hot buttons" and interests. The goal is to provide an environment that is simple to use from anywhere.
Today's consumer wants to move into a brand new home, with automation features pre-installed and ready to use. This is convenient, and it allows them to include the smart home cost in their mortgage. The challenge for home builders is to figure out which products home buyers want and to make sure they are compatible. When builder's work with Atlanta Audio and Automation, they ensure that homes are wired and ready for a strong distribution, whether it is for home theaters or security systems.
To learn more about the ultimate home audio and automation, tune into today's show by clicking the link above, or visit www.atlantaaudio.com. Here you will find galleries of work, a variety of partners they work with and demos through an interactive dollhouse.
______________________________________________________
A special thank you to Jackson EMC for sponsoring Atlanta Real Estate Forum Radio.  Jackson EMC offers homebuyers peace of mind and lower bills with its certified Right Choice™ new home program.  These homes are built to be energy efficient and sustainable with improved indoor air quality, convenience and comfort.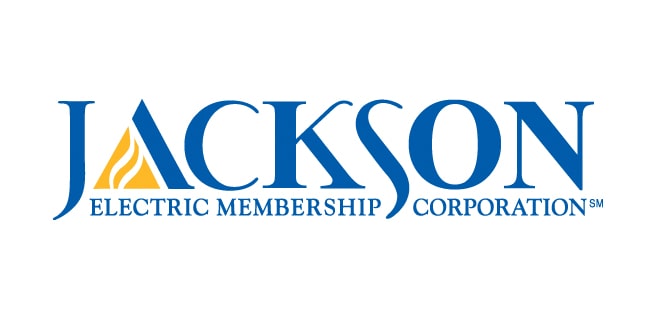 ______________________________________________________
The Atlanta Real Estate Forum Radio "All About Real Estate" segment, presented by Denim Marketing, airs on Fridays and highlights the movers and shakers in the Atlanta real estate industry – the home builders, developers, Realtors and suppliers working to provide the American dream for Atlantans. For more information on how you can be featured as a guest, contact Denim Marketing at 770-383-3360 or fill out the Atlanta Real Estate Forum contact form. Subscribe to the Atlanta Real Estate Forum Radio podcast on iTunes, and if you like this week's show, be sure to rate it.